It takes a lifetime to build a great reputation and just one bad
experience to ruin it. We pride ourselves on our reputation and
most of our business is through referrals from satisfied customers.
Here are a few testimonials from satisfied customers:
Tim Tucker, President, Perma-Jack of St. Louis: I typically don't write "letters of recommendations " for anyone but I felt the need to send this letter to Susan Mason, President of Kingsley Real Estate Corp. for the outstanding job she did.
I am the owner and President of Perma-Jack of St. Louis.
l have worked with Susan Mason and Kingsley Real Estate Corporation for over 20 years with our families Real Estate needs.
Recently, we decided to sell a family members home "as is". We called several companies that advertise "We Buy Homes" in St. Louis..
We were shocked and very disappointed with the other "as is" buyers in the St. Louis area. They use scare tactics and were basically dishonest. Then we called Susan and she was a breath of fresh air; honest, helpful and willing to do whatever it takes to help our family obtain top dollar with no problems.
Susan Mason has extensive knowledge and experience about construction and renovations. She is an expert in the St. Louis Real Estate Market and the Real Estate buying and selling process. She has personally bought, renovated and sold a large number of homes, lots and investment properties in the past 25 years. She is very successful with her own portfolio and she truly wants you, as a customer , to be successful as well.
If Susan buys your property "as is" - she does what she promises and pays top dollar.
If you decide you want to hire Susan to list your house - you will find no one more qualified than her.
Susan is intelligent, trustworthy, competent and gets the job done fast. She is one of the most proactive Real Estate Brokers we found in the industry .
I highly recommend Susan Mason and Kingsley Real Estate Corporation with all of your Real Estate needs.

---
Margrit E.: "Susan Mason is an amazing realtor specialist. She is open and friendly as well as skilled at redoing older homes for 25 years. Her own home is a Crestwood redo. Most importantly she is fair and honest in her evaluations and final offer which was top dollar.
I consider myself lucky to have been a client of hers. I was happy not to have to mess with getting rid of over 50 years accumulation of stuff. She even dealt smoothly with a decades old title problem that could have cost court appearances or legal fees. I can't wait to see how she transforms my old home and probably will want to buy it myself! You can trust Susan for her knowledge, energy, and honesty. She is a go-getter with a heart."
---
Vivian S.: "I just wanted to take a moment to let you know how much I appreciated the extraordinary service and results I received in my recent house sale. This house had been on the market since October of 2008.
Within one week of meeting you, I had a contract. Within one month of meeting I had a closing!
You were a pleasure during the whole process, and made it go as smoothly as possible. I want to thank you for your friendly and professional service, and would recommend you without hesitation."
---
Diane H .: I highly recommend Susan Mason at Kingsley Real Estate. Susan is a bright and personable individual. She is highly motivated and well capable of achieving any goal she sets her mind to. She was able to overcome multiple obstacles in the sale of my home. Susan is persistent and an excellent problem-solver. She is able to think outside of the box to achieve success for her clients. Susan Mason is an experienced real estate agent and extremely knowledgeable.
She is also caring and compassionate. She lives out her vision to make a positive difference in the lives of others. I would highly recommend Susan Mason at Kingsley Real Esate for anyone wishing to sell or purchase a home.

---
Mary J.: "I have had the pleasure of working with Susan Mason on not one - but two of my properties. After the first one went so smoothly, I called her again about 10 years later. She had the same quality of professionalism in the second instance - guiding me through all the ins and outs of selling her the property, transforming it to a house of beauty and saved me all of the headaches of showing it, advertising etc. And guess what ! It sold immediately upon listing!! GREAT JOB Susan!"
---
J.W. "*To Whom It May Concern: Susan Mason made selling a home that had been in the family much easier. Once you make the decision to sell the house "as is", Susan is a great help getting the process completed quickly.*"
---

Steven & Barb S.: "You met us at the house and showed us your plan for marketing the property to the right market. You had details on similar properties in the area and described how they were comparable or different. You explained what our competition in the area was and you laid out a marketing plan that was brilliant and to the point. You explained the pricing strategy and discussed the options going forward. Your background in many different levels of real estate sales shone thru on this one.

Please use us as a reference to any prospective clients that need reassurance of your professionalism, dedication, knowledge, and hard work. Your knowledge of the local markets and attention to detail in marketing the property to the right audience puts you way ahead of the other real estate agents.
You don't just wait around for a fish to bite on the line. You make it happen! "


---
Dana M.: Just a note of thanks to Susan for all she has done for me and my family!

We first met Susan 16 years ago when we were selling our home and wanting to move to a bigger home nearby. Susan was very trustworthy and expedited any problems between all parties involved; the city inspection, the sellers wants and ours as the buyer. She is a fantastic problem-solver and helped us get top dollar in our experience. Recently, I have contacted her again to assist me and some of my friends with our current needs. She has
assisted others in my neighborhood as well and has a wonderful reputation. She is very ethical and cares about her clients. I would and have highly recommended her over the years for others and will continue to!
---
Patti S.: "You did an excellent job in representing me in our real estate transaction. Thank you! I liked how you thought about all the little details that made up the sale. Being able to negotiate the sale price was key. Then negotiating the title company fees was another win. Knowing which inspector to use really helped further negotiations with the seller.
If I were to sum it all up your biggest strength was being able to think things through and knowing what actions to take as opportunities presented themselves. A great strength to have in this ever changing market. You're a survivor. I'm glad you were leading my team!"
---
Milton & Juanita S.: "We were very pleased with Susan A. Mason and the service we received from her in the sale of our home. She made it easy for us to understand what we could and could not do. We would highly recommend her and her company to anyone."
---
J.T.: "I want to thank you and Kingsley Real Estate for your responsiveness to my every request concerning you purchasing my house in Webster Groves, MO. I am so impressed with you and your company. You have been 100% true to your word on every aspect and I have never had a house sale go so smoothly."
---
Ron and Maureen: "How can we possibly thank you properly? Your kindness, caring and professionalism and sense of humor meant so much to us. You made an extremely anxious time seem like a miracle was taking place for us. Bless the day we met you. Even if we don't see you again, you'll always be emembered fondly by all of our family."
---
MR, Kirkwood, MO: "I can't tell you how pleased we are with the house you bought from my 92 year old Mother. When I was in the process of selling the house, most of the people who looked at the property wanted to tear the house down or just plain steal it. When you looked at the house, I was amazed and thrilled that you saw a potential that no one else had. You loved the charm and had a positive attitude that the house was indeed
worth salvaging. You offered what I felt was a fair price and went above and beyond to make the sale easy.
Now you have sent pictures of the remodeled house which you promised to do.

What a great job! I compliment you on your vision and follow through. It is very well done and looks wonderful. My mom lived there over 50 years and is so pleased someone took the time to return it to its original state, only better! You made the process a lot easier than I thought possible."

Below are pictures of this house - The Little Farmhouse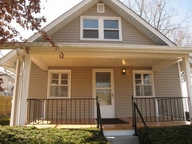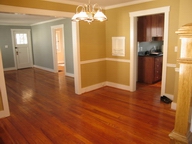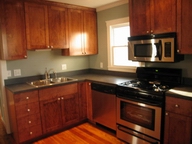 Click on thumbnails for larger view
---

CZ Normandy, MO: "It was nice to meet you and get the deal done. Thanks for being a little flexible and making it easy to discuss. I had rather dreaded going into this process as I thought it would be similar to negotiating a trade and purchase of a new car. You know how stressful that can be. This seems like a "win-win" to me. I accomplished what I wanted in disposing of the property w/o going through inspections, repairs, listing with agent, commission, etc.. that may have taken months. You get a nice piece of property to work with and can expect a reasonable profit. You sounded professional, business like but also friendly and cordial at the same time. That meant a lot to me. I feel certain my mother would have approved and know you will treat her home with TLC."


---
Vivian S.: "I just wanted to take a moment to let you know how much I appreciated the extraordinary service and results I received in my recent home sale. This house had been on the market since October of 2008. Within one week of my contacting you, I had a contract. Within one month of meeting you I had a closing!"

"You were a pleasure during the whole process, and made it go as smoothly as possible. I want to thank you for your friendly and professional service and would recommend you without hesitation."

---

James L.: "I want to thank you for all of your help in selling my house. As I got to know you over the last couple of years, I felt that I could trust you to do what was best for me. I appreciate your expertise and your professionalism. In these tough times, it was important to me to have someone with a lot of knowledge on my side. I know that you put a lot of work and time in on my behalf. Thanks again. I highly recommend you and your services to anyone who is in need of real estate services. Thank you."


---
Ronnie J.: "I have now bought my first and second house with the help of Susan Mason. When I buy my 3rd house, I will call upon her services.

Susan really brings a lot to the table in terms of knowledge, connections and get-it-doneness. She went out of her way on several occasions, even driving to where I was across town to get documents signed. She services you. You know that you are a client when you deal with Susan. Many times I would remark to others just how impressed I was with her. Susan helped with every aspect of the selling process.

I really want to communicate that she really gets involved and does not back down or goes weak in getting it done for you. Both homes I bought were two totally different experiences with two totally different type of sellers. When I bought my 2nd home, I was really particular in what I wanted having learned from my 1st home purchase. I really didn't want to compromise on certain issues and this resulted in strain for the seller, Susan, my wife and I, however, Susan stood behind me 100%. The result was I got a great home in a great location for a great price. I now know where the Tiger comes from on the logo.

I don't refer people unless I am truly confident that others will receive the best possible service. I will always refer Susan."

---